Comparing BMW Hatchbacks

BMW Hatchback Models
Fun. Practical. Spacious. Reasonably priced. Sensible - with a side of sexy. BMW hatchbacks have it all. The Ultimate Driving Machine line of industry-leading hatchbacks effortlessly balance level-headed design with the infusions of luxury for which we know, and love, this iconic brand. What does BMW have to offer you?
BMW builds hatchbacks across a variety of its model families, including the 3 Series, 4 Series, and 6 Series. If you do not know which one will suit your needs, test drive them all! But start here with a quick model comparison:
See What BMW Hatchback Is Your Best Fit:
__________________________________________________________________________________________________________________________________
The BMW 3 Series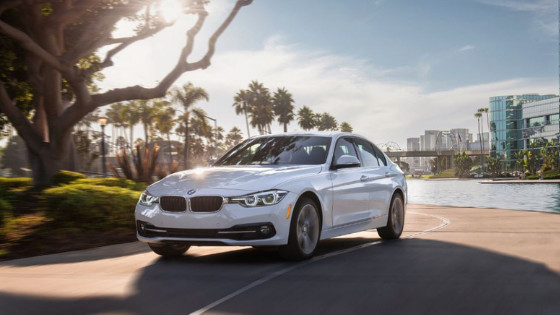 In a family of super stars, the BMW 3 Series manages to shine brilliantly. This Series is - by far - one of the brand's most popular and enduring. And we can see why. It features BMW's signature styling, smooth lines, and distinctive blend of grace and power.
The Gran Turismo is the 3 Series' hatchback - putting to shame virtually every other hatchback on the market (with the exception of, perhaps, the 4 and 6 Series models!). The latest iteration features an aerodynamic silhouette and advanced technology designed to maximize airflow efficiency.
Under the hood, you'll find the "heart of every 3 Series," a powerful inline 4-cylinder TwinPower Turbo. 248 hp. 258 lb-ft of torque. Lightweight. Smooth. Simply amazing. If you are under the impression that hatchbacks are underpowered, prepare to be proven delightfully wrong.
And the interior: luxury comes to life. Every touch is designed to maximize driving performance and enjoyability. Slide behind the wheel and see for yourself.
Get more details on the BMW 3 Series

The BMW 4 Series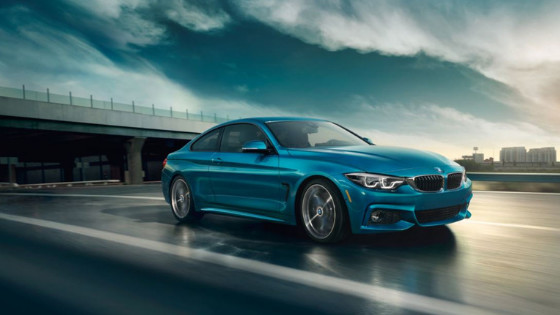 BMW hatchbacks own this market segment. Meet the 4 Series: athletic, aggressive, powerful, and, as the brand boasts "unforgettable." We're inclined to agree. These models boast a low center of gravity for exceptional agility, responsive steering for your inner race car driver, and plentiful power thanks to a BMW inline 4-cylinder TwinPower Turbo that churns out 320 hp and 258 lb-ft of torque. 0 to 60 in 4.6: yes, please.
The 4 Series Gran Coupe offers all that thrilling performance in a convenient hatchback. CarBuyer says, "The BMW 4 Series Gran Coupe keeps the style and desirability of the standard coupe but with added practicality."
And: "BMW has added this model to the range for customers who like the sporty, more desirable image of the standard 4 Series but also want the practicality of rear doors and a hatchback boot lid."
Mission accomplished, BMW.
And, as always, you can expect those luxurious BMW touches to enhance your drive, whether you're running errands, loading up the kids for soccer practice, or taking a road trip in search of adventure.
Get more details on the BMW 4 Series

The BMW 6 Series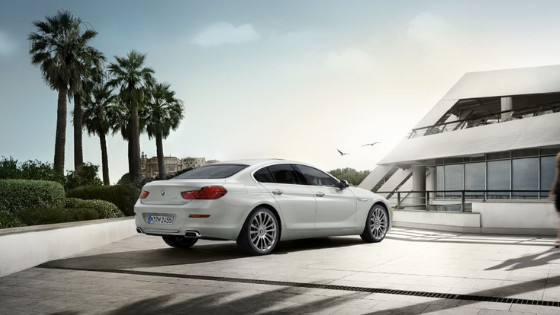 Want cargo-carrying versatility? Roomy accommodations for front and rear passengers? Comfort on long drives? A strong, efficient engine? But don't want an SUV? The BMW 6 Series bigger (better? We think so!) hatchback, the 2018 Gran Turismo, is guaranteed to deliver on all accounts - including, especially, the WOW factor. This performance beast boasts a 3.0-liter, 6-cylinder BMW TwinPower Turbo that blends power with efficiency perfectly. Delivering 335 hp and 332 lb-ft of torque, this is no ordinary hatchback. As if BMW could produce an ordinary vehicle!
The 6 Series hatch also offers an intelligent chassis, ideal weight distribution, standout styling, a luxurious cabin, and a full suite of onboard tech to make driving fun again.
Car and Driver says, "If you're in the market for a luxury car but want something distinctive, BMW has you covered with the 6-series Gran Turismo. The sloping roofline disguises a clever hatchback that provides more space for cargo."
Practical meets power. We like this combination, and it is one in which BMW excels.
Get more details on the BMW 6 Series

BMW Hatchback pricing
Where do each of these models fall on the price spectrum? They are all reasonably priced, especially given the power and performance they deliver and the prestige they car. The 3 Series comes in at about $45,000 to start, the 4 Series starts at around $43,300, and the 6 Series at about $72,000. Additional features and options are available.

With advantageous purchase and lease deals, you could drive your dream car more easily and conveniently than ever before. Visit Braman BMW Jupiter to test drive a selection of BMW hatchbacks to find the best fit for your needs, driving style, and budget. Our expert team is happy to answer any questions; if there is one subject on which we are passionate, it is the Ultimate Driving Machine. We want to help you find yours.