INTRODUCING THE BMW IBRAND LINE-UP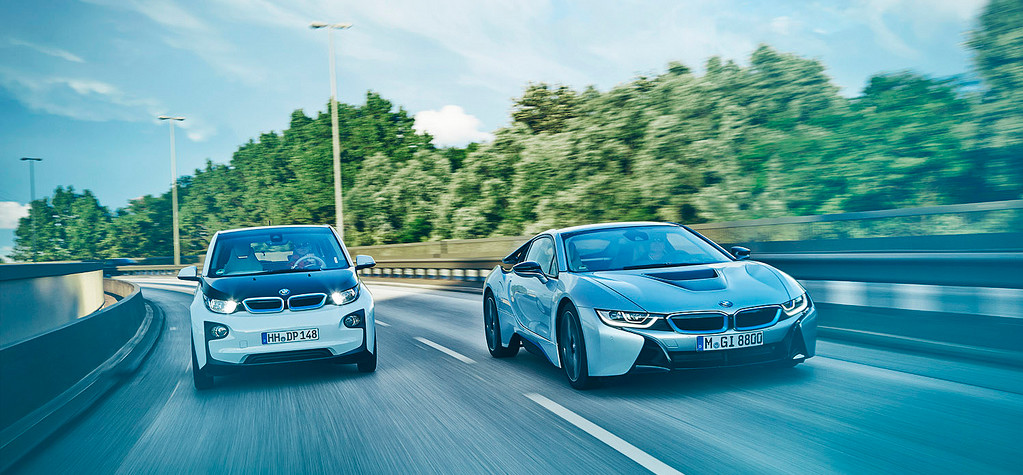 Sales Hours
​800-525-8581
| | |
| --- | --- |
| Monday | 9:00 am - 7:00 pm |
| Tuesday | 9:00 am - 7:00 pm |
| Wednesday | 9:00 am - 7:00 pm |
| Thursday | 9:00 am - 7:00 pm |
| Friday | 9:00 am - 7:00 pm |
| Saturday | 9:00 am - 5:00 pm |
| Sunday | 11:00 am - 5:00 pm |
Service Hours
​800-632-4131
| | |
| --- | --- |
| Monday | 8:00 am - 6:00 pm |
| Tuesday | 8:00 am - 6:00 pm |
| Wednesday | 8:00 am - 6:00 pm |
| Thursday | 8:00 am - 6:00 pm |
| Friday | 8:00 am - 6:00 pm |
| Saturday | 8:00 am - 3:00 pm |
| Sunday | Closed |
Parts Hours
866-482-3925
| | |
| --- | --- |
| Monday | 8:00 am - 6:00 pm |
| Tuesday | 8:00 am - 6:00 pm |
| Wednesday | 8:00 am - 6:00 pm |
| Thursday | 8:00 am - 6:00 pm |
| Friday | 8:00 am - 6:00 pm |
| Saturday | 8:00 am - 3:00 pm |
| Sunday | Closed |
BMW Electric Cars Of Tomorrow


Are Here Today at Braman


BMW Jupiter


The BMW i brand was founded by the company in 2011 with the mission of designing and manufacturing plug-in electric vehicles. The basic concept is about sustainable mobility, inspiring designs and a new definition of what constitutes a 'premium' vehicle.

The first two products of the BMW i brand are the all-electric BMW i3, an emission-free car for city driving; and the plug-in hybrid i8, a high-tech, high-performance sports car.

Both are based on the 'Life-Drive' platform, which includes an aluminum chassis and a body structure made from carbon-reinforced plastic, the same material used in Formula One cars and stealth fighters.

Both also utilize the innovative BMW 'eDrive' technology that delivers three key features: First, the entire torque of the extremely agile electric motor is available virtually from a standing start and uninterrupted acceleration is maintained up to the maximum speed.
Second, the ultra-powerful high-voltage battery is combined with a cooling system that keeps the battery at the ideal operating temperature to enhance performance and extend the life of the battery.

And third, the intelligent energy management system manages the interaction between the electric motor and the battery to produce maximum performance with minimum consumption.

Though the i3 and i8 are dramatically different cars- the i3 is urban commuter vehicle designed to run on electric power alone, while the i8 is a plug-in hybrid that produces the performance of an exotic sports car with the fuel consumption and emissions of an economy car -- they utilize the same components for the electric motors, power electronics, and high-voltage lithium-ion batteries.

Both BMW i8 models are built in the BMW plant in Leipzig, Germany.
Say #hellofuture


to


The New BMW i Brand


BMW i3
The i3 is BMW's first zero emissions electric car and is designed as a 5-door, 4-passenger urban commuter vehicle. Instead of gasoline, the i3 gets its power from lithium-ion batteries that give it a range of 80 to 100 miles on a single charge, depending on how many people you're carrying, how hard you accelerate and if you're using the air conditioning.
Click Here to read more...
BMW i8
For the upscale enthusiast who's looking for something with the exotic style and performance of a Ferrari or a Lamborghini, but would really rather have something totally new, something that gets its speed from technology rather than brute horsepower - well, there's really only one choice, the BMW i8.
Click Here to read more...